---
Manufacturing of turbine components such as fuel nozzles, swirlers, and support baskets is what Intercast prides itself in. These components require strict tolerances and extremely challenging geometries.
Intercast is your go to North American manufacturer for high quality power generation components. Our capabilities expand to a broad range of alloys that can be used for used produce both small and large castings. Special alloy types like FSX, Hastelloy, and Monel are just a few metals that Intercast excels in.
---
Given the increasing requirements in performance, efficiency, and quality for power generation customers, Intercast has developed techniques and processes that enable us to produce wall and vane thickness's as thin as .080 inches.
Our attention to detail is paralleled by our commitment to manufacture the best investment castings for our clients.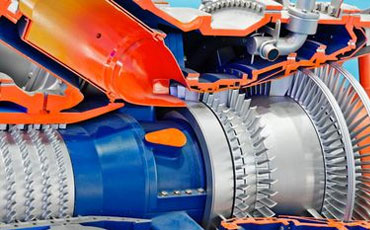 ---
In the power generation industry we understand our clients needs , specifications, and requirements.
Typical Applications
Parts we produce for power generation and gas turnbine applications include:
---
Combustor support baskets (premix support baskets)
Main swirler
Pilot swirler
Annulus cup
Main swirler base
Pilot swirler base
Let's Build a Partnership
Contact Intercast today to begin the awesome journey of becoming one of our benefitting customers. Relationships don't happen overnight. Intercast is here for the long haul, so you can put your trust in us.