---
Utilizing the freedom of design in the investment casting process, we can provide engineering assistance that will lead to the maximum performance of your components.
From petrochemical plants to water flow measurement, Intercast is well versed and knowledgeable in this market. We pride ourselves on continuously meeting our customers strict requirements for accurate components, capable of withstanding high pressures environments.
---
The competition for pump and valve manufacturers is tough. That is why at Intercast we focus on reducing the total cost of our pump and valve castings while never jeopardizing our quality. We supply components to many flow markets like oil and gas, municipal and instrumentation companies, and even food and beverage. If you need pump or valve components in any ferrous or non-ferrous alloys, chances are Intercast will be able to help.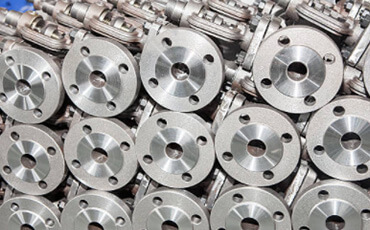 ---
Typical Applications
Typical flow control parts we produce include:
---
Ball valves
Gate valves
Check valves
Bonnets'
Instrumentation
Other internal components
Let's Build a Partnership
Contact Intercast today to begin the awesome journey of becoming one of our benefitting customers. Relationships don't happen overnight. Intercast is here for the long haul, so you can put your trust in us.