---
Demonstrated abilities in manufacturing aerospace precision investment castings with complex geometries, precise specifications and demanding requirements.
In today's Aerospace industry, Intercast's "continuous improvement" philosophy has not only enhanced its casting capabilities but also assisted in achieving corporate wide objectives through diversification of its offerings to meet the demands of our Aerospace clientele.
---
Aerospace castings require the highest amount of engineering, process control and 100% visual inspection from wax to final packaging. Our on-site inspection methods and third party testing partnerships allows us to provide our customers with a tremendous degree of assurance in our final product. Ensuring our customers receive the most reliable and cost-effective aircraft components is our top priority.
Intercast has been an investment casting supplier to the aviation market for nearly two decades.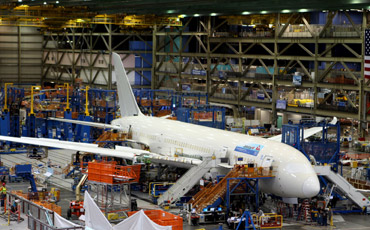 ---
We have grown our capabilities to better serve the industry while owning our manufacturing process. We work with numerous alloys, including stainless steel, low-carbon steel, 17-4PH and specialty alloys like silicone bronze, to create precise and durable casted parts.
OEM, Tier One and Two manufacturers depend on Intercast to provide them with castings that are proven in quality, cost effectiveness, and reliability.
Typical Applications
Parts we produce for aerospace and aviation applications include:
---
Interior components
Exterior and interior sensors
Hydraulic fluid system components
Cargo Systems
Motion control and actuation systems
Landing and braking components
Flight critical and safety components
Bearing cages
Let's Build a Partnership
Contact Intercast today to begin the awesome journey of becoming one of our benefitting customers. Relationships don't happen overnight. Intercast is here for the long haul, so you can put your trust in us.