---
Intercast provides a large variety of cast components for the food equipment industry. Due to the nature of this market, it is very important for Intercast that we strive to meet our customers quality standards and as well as the NSF health and safety standards.
Intercast uses precision casting to produce near-net shape parts and components for the food and beverage equipment industry.
---
Our expertise with stainless steel and other wear resistant alloys makes Intercast an ideal supplier for food and beverage equipment companies. Our reliable service and excellent customer satisfaction rates will make doing business with Intercast enjoyable for any organization.
Our food processing parts meet all FDA sanitary requirements for meat and poultry operations and we work with food processing industry experts to engineer new sanitary castings or redesign existing components to meet the customer's needs.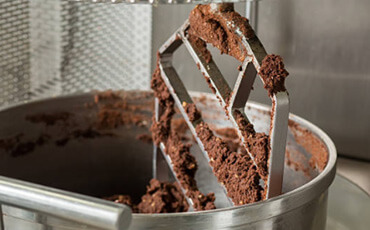 ---
Typical Applications
Typical food industry parts we produce include:
---
Juice extractors
Meet grinders
Meet slicers
Poultry processing components
Ice machine components
Grilling components
Let's Build a Partnership
Contact Intercast today to begin the awesome journey of becoming one of our benefitting customers. Relationships don't happen overnight. Intercast is here for the long haul, so you can put your trust in us.