---
Established in 1949, Intercast began as a small investment casting foundry out of Addison, Illinois. Over the years we have grown our capabilities, expanded our business profile, and diversified our customer base, to become a major player in the global sourcing arena for investment castings.
Our History
Through the years two things have never changed. Our commitment to customer satisfaction and the quality of our products.
---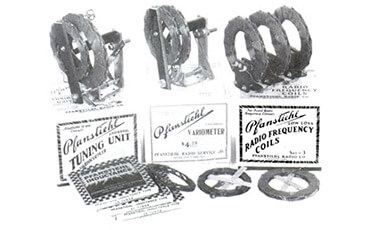 Intercast was established in 1949 as Electronicast in Addison, IL which produced both solid mold and shell mold investment castings. In 1979, some 30 years later, it was purchased by Esmark Corporation and became a subsidiary of Esmark's Custom Technologies Corporation changing the name to Escast.
Escast was purchased in 1985 by Fansteel and became part of the Fansteel Industrial Metals Components, a custom engineered component group servicing various industries.
From 1985 thru 1998 when Fansteel purchased Fansteel de Mexico from Attwood, their primary focus was high volume automotive components. In late 2000, Fansteel Escast name was changed to Fansteel Intercast as part of the strategic plan to consolidate both the Addison and Reynosa facilities. To date Intercast has transitioned from a primary automotive, high volume facility pouring only alloy steels, into a highly diversified foundry servicing over 8 major market segments and pouring a variety of metals from alloy steels, 300 Series Stainless, Hastelloy X, and Bronze.
McAllen
3600 Formosa Dr.
McAllen, TX 78503
Reynosa
Ave. Fomento Industrial Lote 3, Col PARQUE INDUSTRIAL DEL NORTE
Tamaulipas, Mexico
Let's Build a Partnership
Contact Intercast today to begin the awesome journey of becoming one of our benefitting customers. Relationships don't happen overnight. Intercast is here for the long haul, so you can put your trust in us.