---
Intercast is uniquely positioned as a North American foundry to produce industrial castings featuring complex geometries, intricate designs, that meet tight tolerance and specifications and who can deliver faster than the competition.
Our investment castings offer the advantages of close tolerances', excellent surface finish, and design flexibility. With that, Intercast is able to provide custom engineered components to a diversified industrial market, which often utilizes these components in an as cast state.
---
Our castings process offers affordable and reliable precision castings that can simply turn a three part fabrication or weldment, into one steel casting, thus eliminating unnecessary steps and saving money.
Intercast's clientele in the industrial market benefits from Intercast because of our near net shape capabilities that alloy for functionality and strength.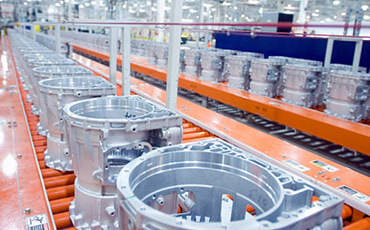 ---
Whether you need as cast components or finished machined parts, Intercast has solutions for every type of challenge.
Typical Applications
Typical parts we produce for our industrial clients include:
---
Knitting mechanisms
Wire clamp plates
Wire clamp wheels
Door closure systems
Pipe clamp units
Tying hooks
Let's Build a Partnership
Contact Intercast today to begin the awesome journey of becoming one of our benefitting customers. Relationships don't happen overnight. Intercast is here for the long haul, so you can put your trust in us.